Primary Languages Provision
Curriculum Classes
Language Play fully supports the belief that learning a new language is very important for primary school children because it sets the positive foundations for future language learning, enhances literacy skills and expands children's horizon into new cultures and ways of thinking.
Our aim is to support your MFL provision in delivering outstanding language classes which engage and stimulate pupils and help them achieve high attainment in the target language. All our teachers are language graduates fluent in the language they teach and with extensive experience of teaching the language at all levels in primary schools.
We provide extensive language teaching resources and tailor made lesson plans in line with the National Curriculum to meet the specific requirements of your language provision from Reception to YR6 classes.
Supplementary MFL classes can be an invaluable means of consolidating language learning and provide further practice opportunities which are so vital for gaining confidence in the 4 linguistic skills.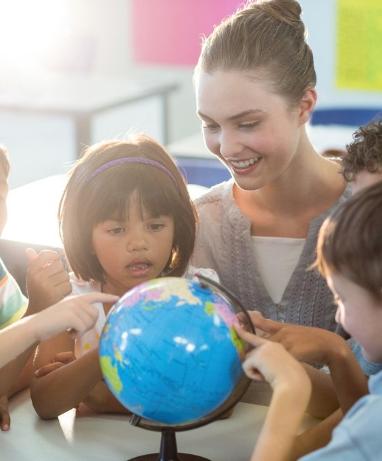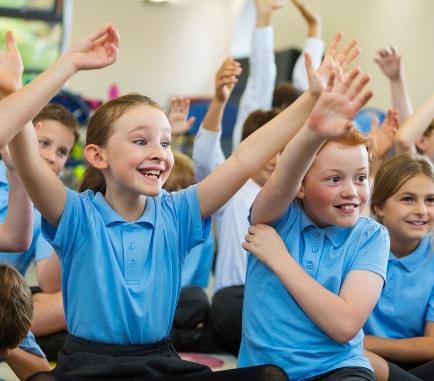 PPA Cover
Language Play provides expert MFL cover, award-winning materials and effective lesson plans in line with the requirements of the National Curriculum to allow your teachers essential planning, preparation and assessment time.
All our teachers are enhanced DBS checked and are trained in child protection and safeguarding. They have extensive experience in classroom behaviour management and teaching languages to primary schools children of different year groups.
We supply detailed lesson plans with clear learning objectives and assessment for learning or can follow the school schemes of work, if preferred. Pupil progress monitoring and reporting can also be provided, if required.
Extra Curricular Classes
Language Play are experts in running extra curricular classes in primary schools at all levels from pre-school to the upper years providing the solid foundations for MFL transition into secondary school.
We have been running extra curricular classes - at lunchtime or after school - in many local schools for the last 10 years delivering engaging and fun MFL lessons to hundreds of pupils each year.
We can help with any language provision requirements you may have at your school, come and talk to us!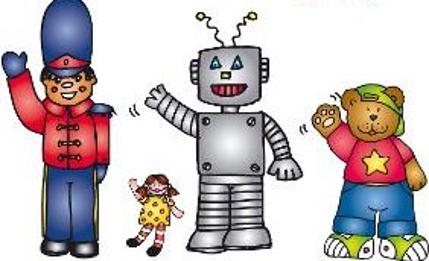 images © La Jolie Ronde Ltd
www.languageplay.co.uk, silvia@languageplay.co.uk | 07748 181450
Copyright © 2013-2021 Language Play
This website is owned and managed by 'Language Play', who are operating under Licence to La Jolie Ronde (Licence no. 8514). All content, advice and opinions raised on this website are the responsibility of 'Language Play' and not of La Jolie Ronde Ltd.