Language Play gives your child a happy language learning experience!
Introduction
Welcome to Language Play!
Language Play offers fun, educational French, Spanish and Italian classes for children aged between 2 to 11 years in schools/nurseries and public venues in Gerrards Cross, Chalfont St Peter, Amersham, Chesham Bois, Rickmansworth, Hemel Hempstead and surrounding areas.
We use tried and tested educational methods of language teaching specifically designed for young children and offer many French courses based on the award winning programme from La Jolie Ronde and its proven method - please click here.
With age-specific courses of the highest standards and experienced language tutors, Language Play is the one-stop provision for all your children's language learning requirements.
A happy learning experience!
Our Classes offer:
A unique carefully structured and proven course for children.
Fun activity books and CDs.
Conversation, basic grammar, games, role-plays, rhymes and stories, all helping to make learning more fun.
An awareness of the country, its geography and culture.
Small classes so your child can get plenty of individual attention.
Guidance for parents to encourage and help your child at home.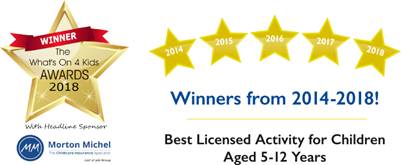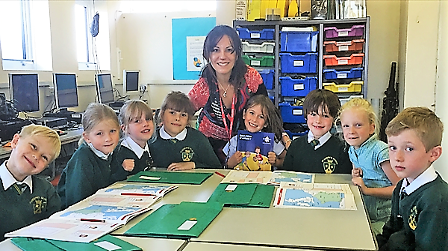 Carefully selected and trained tutors so that your child starts learning from the very first day by imitating a good accent.
Certificates awarded on completion of each programme.
An experience that will help your child at Secondary school, giving him/her confidence and good grounding for future learning.
A record for parents on your child's progress throughout the years with continuous check-lists and reports.

"We have been running La Jolie Ronde French classes for many years at the school and their popularity has proven they complement and enrich the French curriculum very well. Children respond with enthusiasm to the course material and the methodology involves plenty of individual interaction and practice of the 4 linguistic skills: listening, speaking, reading and writing. Mrs Rocchetto is very passionate about languages and her lessons are very well planned and engaging – I would have no hesitation to recommend her French extra-curricular classes."

- Mrs Flower, Headteacher

The Gerrards Cross CE School
www.languageplay.co.uk, silvia_rocchetto@hotmail.co.uk | 07748 181450
This website is owned and managed by 'Language Play', who are operating under Licence to La Jolie Ronde (Licence no. 8514). All content, advice and opinions raised on this website are the responsibility of 'Language Play' and not of La Jolie Ronde Ltd.